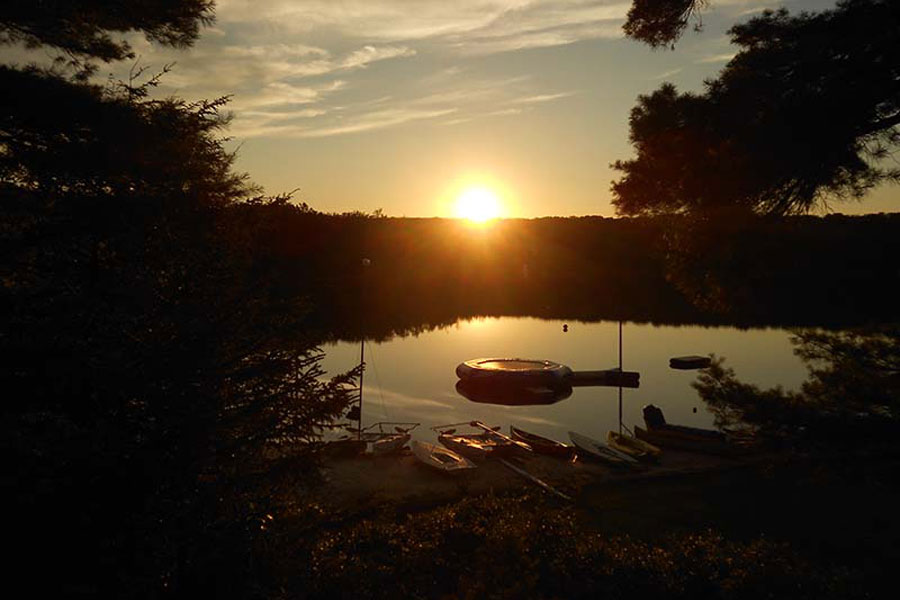 How is the communication with the camp?
Since you are removed from camp during the summer, we ask that you never hesitate to communicate with us regarding any question concerning your child. Our Directors, Administrators and Head Counselors spend very little time in the office. We stay in close touch with the children by spending time at activities and programs. To facilitate excellent communication between parents and camp, you should feel free to call us anytime. All calls will be returned within a 24 hour time frame. Over the course of the summer, our website is updated daily with camper's pictures and summer information.
How are bunks determined?
Bunk groupings are not made until early June after we have had a chance to review ALL camper requests and inter-group relationships of the past and present. Parents are asked to submit all requests on a camper form that arrives in the spring. Over the fall, winter and spring months, all new families are encouraged to schedule a home visit with Brian or Pam, our Camp Directors, which also helps with bunk placement decisions. We will try to accommodate requests as closely as possible and are very much aware of the importance of camper relationships. As we approach the final months prior to camp, we need and appreciate all of the encouragement and assistance that parents can offer to their child(ren) regarding the relationships they will encounter with other campers and staff when at camp. Bunks typically have 8-12 campers (or sometimes more depending on circumstances) and at least three counselors.
How often do the campers write home?
Campers are expected to write home a minimum of two to three times a week.
What is the package policy?
Flat, 8" x 10" envelopes may be used to send reading materials, such as magazines, comics and newspapers. We do not allow campers to receive packages filled with non-essential items (i.e. games, toys, food, beauty products, etc.). This policy is instituted for the benefit of your camper as such packages cause major competition, jealousy and clutter in the bunks. The only exceptions to this are: (1) if your child has a summer birthday, then you may send a package with gifts (no food or candy); and (2) if you have discovered that you have forgotten to pack an essential item for camp (i.e. baseball glove, retainer, flashlight).
Can I e-mail my camper?
Yes. As a registered family at Camp Canadensis, you have an account on our website that allows you to send letters via e-mail. Campers will not be able to respond by e-mail. All e-mails will be downloaded and printed at the beginning of each day and distributed to the campers with the day's mail.
What is the phone call policy?
Every camper will make three phone calls home during the summer. All campers within an age-group make their phone calls at the same time. Dates for calls are determined prior to each summer. Campers are not permitted to receive phone calls during the first week of camp. All of the children need this period for adjustment. Parents of all new campers will receive a phone call from the Directors or Head Counselors within the first 72 hours of camp, informing you of your camper's adjustment. Campers with summer birthdays receive an extra call.
How do the campers dress for the camp day?
At Canadensis, we maintain a simple, "down-to-earth" environment without an emphasis on clothing. Clothing should be casual and comfortable for either athletic activities or evening activities. With this philosophy, we reserve the right to send home any extra clothing and accessories and any other items we believe do not belong in camp. Female campers are only allowed to wear one-piece bathing suits or tankinis. Bikinis are not permitted. We also require our camp families to purchase several shirts, shorts and sweatshirts with the Canadensis logo.
How is laundry done?
Laundry is done on camp premises once a week. Laundry goes out and comes back on the same day. The laundry process is done on a bunk-by-bunk basis. That is, all bunks sort and submit their laundry (colors and whites) as a group in large bags. All items sent to camp must be labeled.